About LOGO brand
Logo brand has been in the market since 1994 with a lot of satisfied and loyal customers. All the products of the Logo brand have been produced in the best world factories and have been carefully chosen and tested for maximum satisfaction of users. Smooth functioning and long- service-life are obvious for all of the Logo products.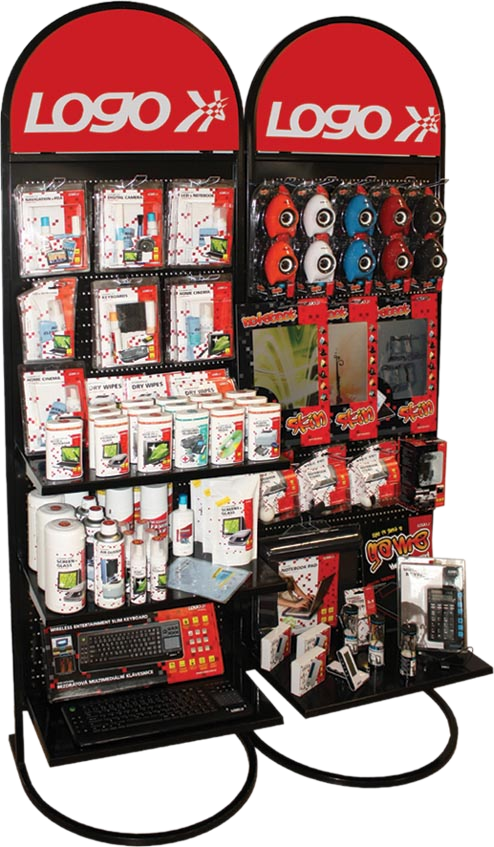 Includes wide variety of PC and notebook accessories – e.g. notebook cases and bags, mice, keyboards, loudspeakers, headphones, stands, compatible inks and refills, photo papers, special papers and foils, cleaning products, cables, adapters. Good price performance ratio, design and customers´ requests focus, quality after-sales service – these are the main advantages of the Logo branded products that are integrated collection including more than 1000 products.
The products can be bought in sales networks of our authorised business partners or in retail stores, such as Datart in Czech Republic and Carrefour in Slovak Republic. Incommutable packaging is absolutely distinguishable from many other packagings and competitive brands. It mainly consists of red colour combinated with black, white and yellow. Special functions of our products are described on icons that explain advantages of the products at first sight.
Besides standard products of Logo brand exists Logo Professional range designating products of upper class, exceptional by their quality and design or products that are unique in the market. Logo products were presented at world fairs – INVEX in Brno, Cofax in Bratislava, CeBIT in Hannover and nowadays at Paperworld in Frankfurt, Germany.
The Logo brand is popular in more than 15 countries.
Do not hesitate and make certain of it on your own!

LOGO since 1994